How to Use Area Rugs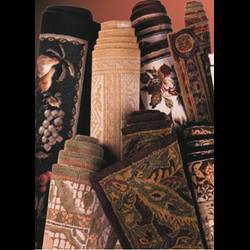 When designing a new room or home, choosing an area rug may seem like a rather insignificant task. However, we at Hicks Carpet One are here to tell you that making the right choice is definitely more important than it seems. Area rugs can be the final touch that you need to bring a room together. Fortunately, we have you covered when it comes to area rugs. Visit our showroom at 9901 Broadway Suite 109, San Antonio, TX 78217 or contact us for more information our inventory of area rugs.
Center of Room
The most popular place for a new area rug is in the center of a room. An area rug can be a subtle detail that adds to the room or be the main accessory itself. They can complement both soft and hard surfaced floors. It brings a sense of coziness and comfort to your home as well. Large area rugs are best for the center of rooms.
Hallway

Given that there is usually significant foot traffic in hallways, the floors, especially hardwood, can become very vulnerable. An area rug protects the flooring underneath by limiting the impact of foot traffic. Dirt, allergens and dust can all be trapped by area rugs and later vacuumed for better air quality. Area rugs are also a great way to embellish the hallway and break up blandness. Given the narrowness of most hallways, runner rugs are usually the best choice.
Doors and Entrances

Smaller area rugs can actually serve as stylish doormats. By putting these rugs near doors and other entrances, you can help keep dirt and moisture off of your floors. Area rugs are a great way to prevent stains and possible messes from the outside tracked in by feet. They also can dress up your entrances. We recommend using synthetic rugs as doormats, since they are more affordable and more stain resistant.