Quality Flooring Options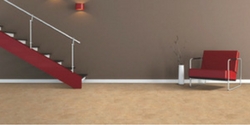 If you're looking for a more environmentally friendly choice in flooring, Hicks Carpet One has a variety of options. Our selection has an incredible inventory of patterns, designs and textures to choose from. We provide eco-friendly carpet, wood flooring and resilient flooring. All options are a high-quality and sustainable. With so many options to fit, we guarantee that we have the perfect fit for you and your home.
Carpet
Hicks Carpet One carries carpets made with natural fibers, such as wool. Natural fibers are considered to be significantly more environmentally friendly than synthetic fibers. Wool carpets, for example, do not require any special stain treatments, so they are free from more harmful chemicals. This is important because chemicals from stain treatments can sometimes affect your home's indoor air quality. Wool carpets emit less invasive chemicals than synthetic carpets as well.
Wood Flooring
Yes, even the most popular flooring choice can be eco-friendly! Hardwood flooring is considered eco-friendly if it's made from sustainable wood and if its finish is free from harmful chemicals. Other wood flooring options, including cork, are even friendlier to the environment than hardwood. Cork flooring is made only from the bark of the cork oak tree, so it certainly has a small environmental impact. Now you can have that timeless design and still be eco-friendly, too!
Resilient Flooring
Some experts would even consider vinyl to be eco-friendly nowadays! Because vinyl flooring options do not require any special stain treatments, they contribute to cleaner indoor air. However, there is another resilient flooring option that is even more environmentally friendly – linoleum. Linoleum is made from natural resources only, which pays a significantly greater contribution to cleaner indoor air. Both vinyl and linoleum flooring are beneficial to you, your home and the environment!
Visit Hicks Carpet One at our 9901 Broadway Suite 109, San Antonio, TX, 78217 location to learn even more about eco-friendly flooring! If you have any questions, you can also contact us or call us at 210-904-0670. We have a great selection, so be sure to work with one of our flooring experts!