Quality Happy Floors Tile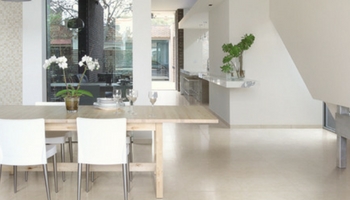 Looking to add luxury and elegance to your kitchen or bathroom? Take a look at our selection of porcelain tiles from Happy Floors. We offer a wide selection that will best fit your vision for your home. Happy Floors porcelain tiles feature strong, ultra-durable porcelain constructions. This means they can handle foot traffic, extreme moisture, and other external stresses that you see in busy home environments.
Along with durability, Happy Floors creates its product for incredible functionality and style. In fact, a variety of different natural stone and wood looks a readily available to choose from. No design is off limits when you choose Happy Floors! If you have a specific design in mind, Happy Floors can also create customizable tiles. It can meet all of your custom shower, backsplashes and floor needs.
Our Selection
We at Hicks Carpet One are happy to offer a few different Happy Floors options as part of our tile selection. There are many options that we can provide due to Happy Floors' extensive line. As mentioned before, we can also provide custom tiles. We can special order most styles, but there are some that we consider our favorites. Let's take a close look at three:
Venezia
The Venezia collection from Happy Floors features simple stone looks and three different colors. These colors are ivory, beige and silver. These tiles have a glazed porcelain construction, meaning that they have extra shine and extra durability. Venezia tiles are therefore great for walls and even custom shower. Learn more about Venezia.
Mitral
Most of Mitral tiles have a similar porcelain construction. However, some are available in large format sizes such as 12"x24" rectangles and 24"x24" squares. These tiles are best suited for floors, as they can be installed with fewer grout lines. Mitral tiles have a classic cream tone, which is a perfect neutral color that can go with any look. Learn more about Mitral.
Italia
We love Italia tiles from Happy Floors because they combine real marble looks with porcelain's durability. Italia has such an appeal because it adds the natural style of marble tile to bathroom walls, kitchen floors and other areas where marble isn't the best choice. Italia truly is the best combination of style and durability. Since Italia is made with Happy Floors I-Design technology, the marble looks are truly authentic. Learn more about Italia.
To learn more information about Happy Floors, stop by our store today at 9901 Broadway Suite 109, San Antonio, TX 78217 or give us a call at (210) 904-0670.